Who we are
The gallery of antiques art "Prince Sissy", to its myth and dedicated memory, is active since year 1999 and fruit of twenty years of study, searches and recovery of works of art. The holders, after the studies of art and the long practice in the field antiquarian, have completed their specialization with periodic frequency in the museums of the applied arts of Vienna and Prague. In this last prestigious city of the Middle Europe, they have attended a cycle of studies triennial of specialization in limbs applied arts of the former Augsburg Empire; only cycle in Europe, with final examination and diplom of qualification from the local Ministry of the Cultural Assets, of concert with the museum of applied art. The same holders, in the years, have taken care themselves of the directed search, the recovery and of the restoration of the works second the rules of the original art, maturing a experience that concurs they to recognize to "eyes sluices" originate them from a false one. All the restorations are executed with use of exclusive right shellac applied to pad, second the original techniques and correlates from photographic documentation attesting to you the state originates them before restorations. In its field, "Prince Sissy" is one of the best specialized and supplied galleries of ancient art of entire central Europe , and leader in Italy about Austrian furniture from 1500 to 1830.
Our sales, guaranteed according to of the New Code of the Cultural Assets, are equipped from sworn skill written (role C.C.I.A.A of Udine of the Experts, cat. Antiques and objects of art).
The objects bayed buy us are a sure investment in the future, a value of family to hand on in the time that is destined, considered quality and the rarity, to increasing in the time. The beauty and the incredible one modernity of Viennese furniture, will fill up of light and elegance Your house. The works of art from us put in sale, are find directly, in original state, without intermediaries and therefore to competitive conditions much. The restorations, of highest level, are commissioned to expert craftsmen of confidence and are tending to the exclusive recovery and the conservation of the art work following the original technique, in order to bring back it, without modifications some, to the original splendour. Without using product of synthesis, but only caravel glue and Shellac.
We speak English, German and Russian language.
Eventi di rilievo:
Some antiques exibitions where we displayd :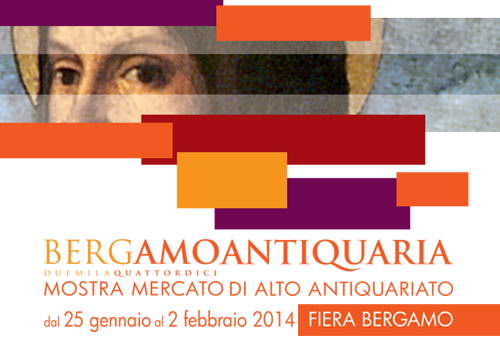 Mostra Bergamo - alto antiquariato edizioni del 2014 -2013 - 2012

Brescia Brixiafineart edizione del 2011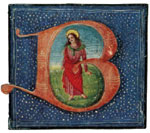 Brescia - Brixiantiquaria edizioni del 2009 - 2010

Antiquari d'Italia, Mostra Mercato d'alto Antiquariato dal 2 al 10 aprile 2011, Villa Castelbarco, Vaprio d'Adda (Milano)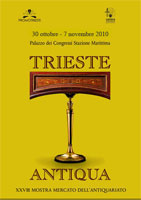 Trieste antiqua, mostra nazionale d'antiquriato edizioni 2004 -2005-2006-2007-2008
visit our gallery